Second and Third class have been very busy this term
In History the boys enjoyed learning all about the Vikings. They completed project work on Viking longships and longhouses. In Art they constructed their very own longships. This took a number of weeks, they worked very hard and are very proud of their efforts.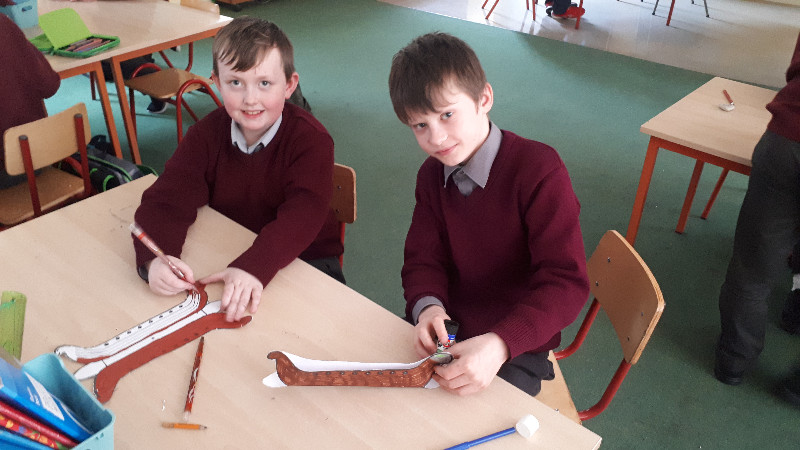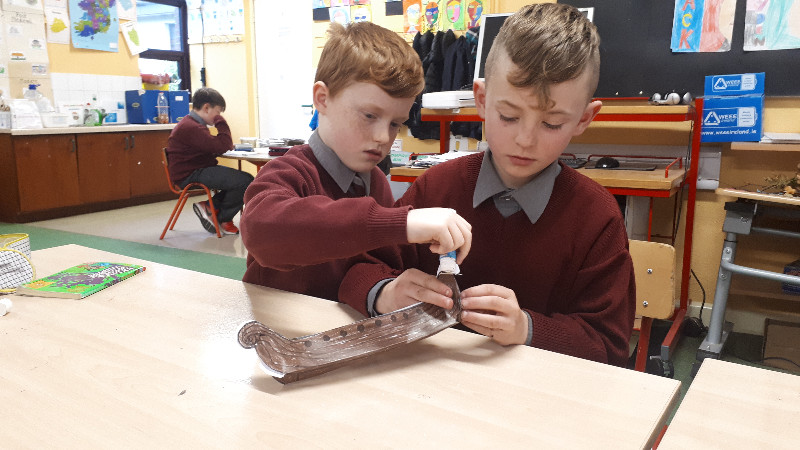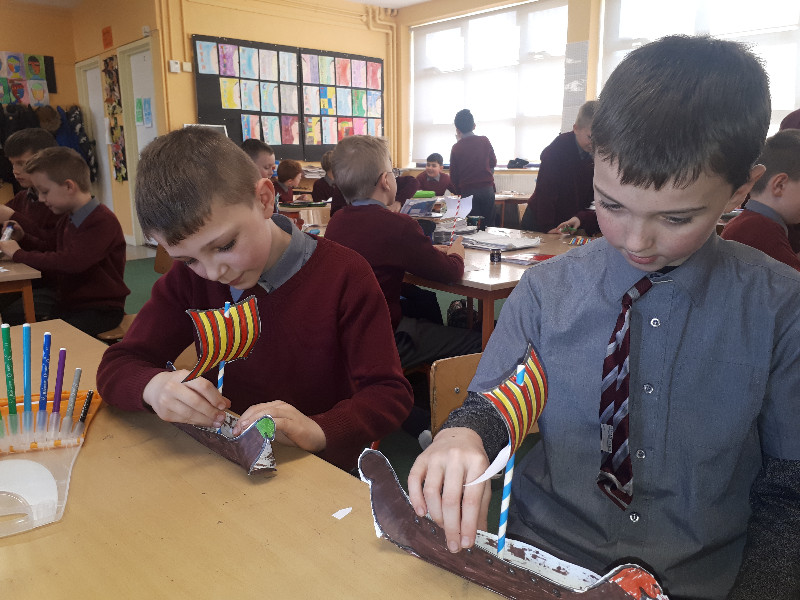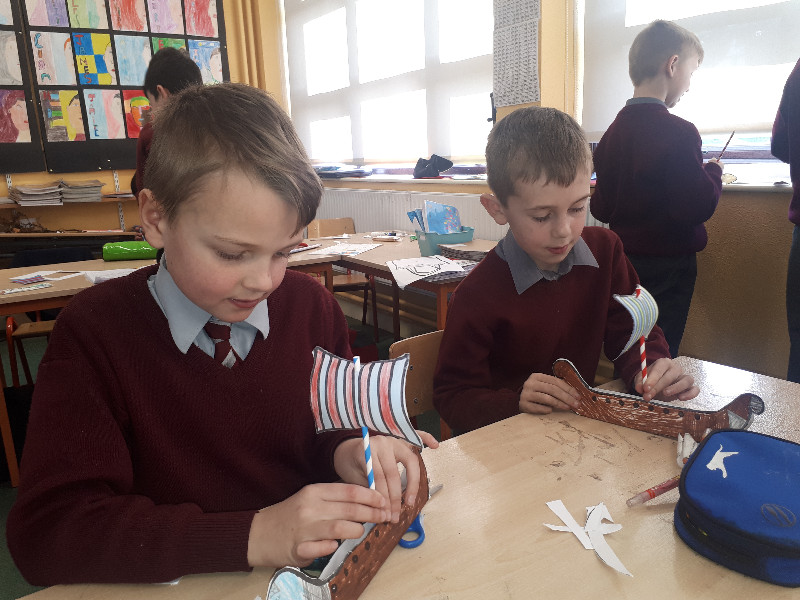 During Seachtain na Gaeilge the boys enjoyed activities such as Irish dancing, an Irish table quiz with Ms. Keating's class as well as singing traditional Irish songs such as Beidh Aonach Amarach.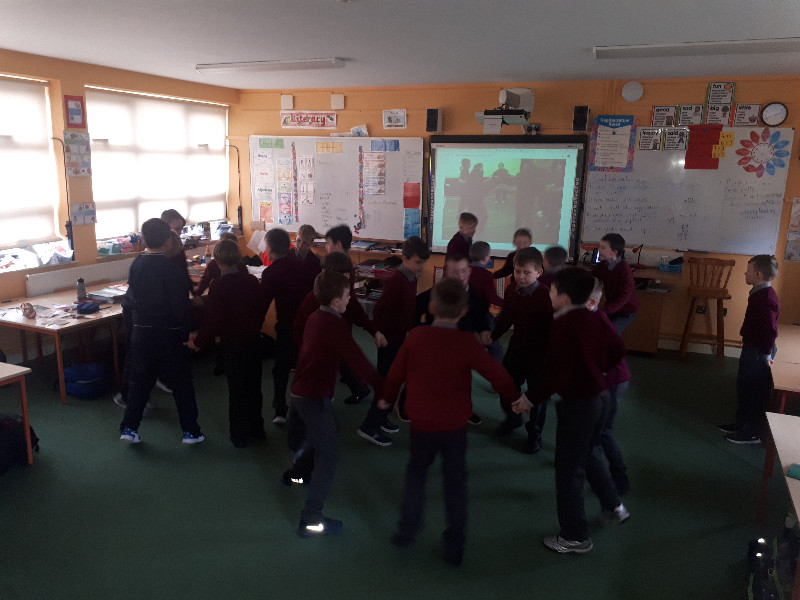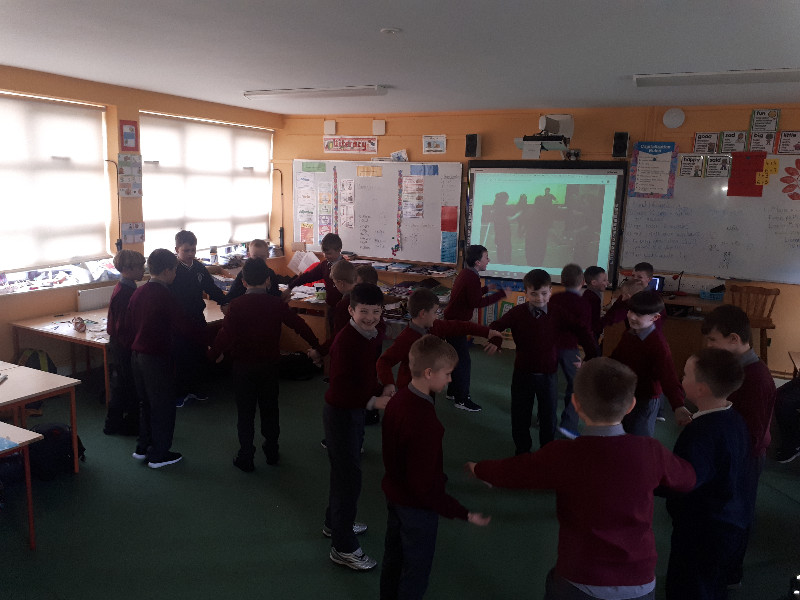 The boys have also enjoyed learning orienteering skills during their P.E. lessons. Here are some pictures of the boys busy in their teams collecting and recording controls around the school grounds.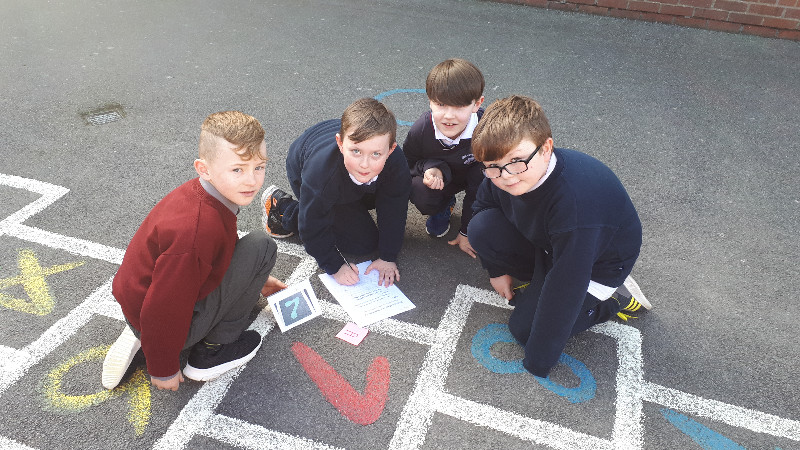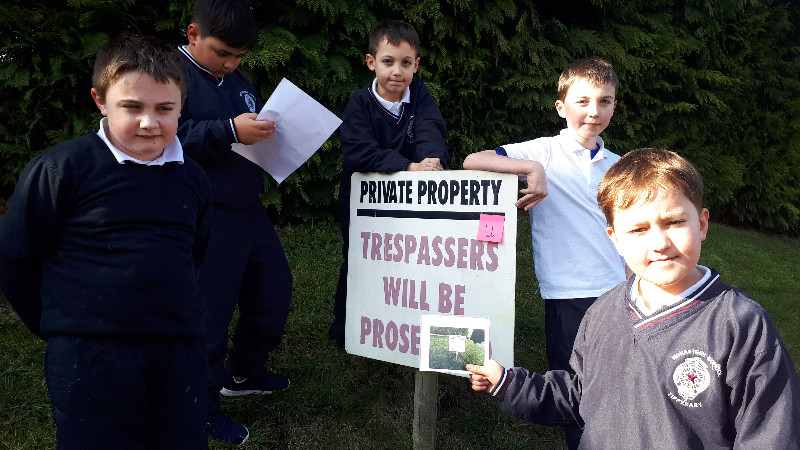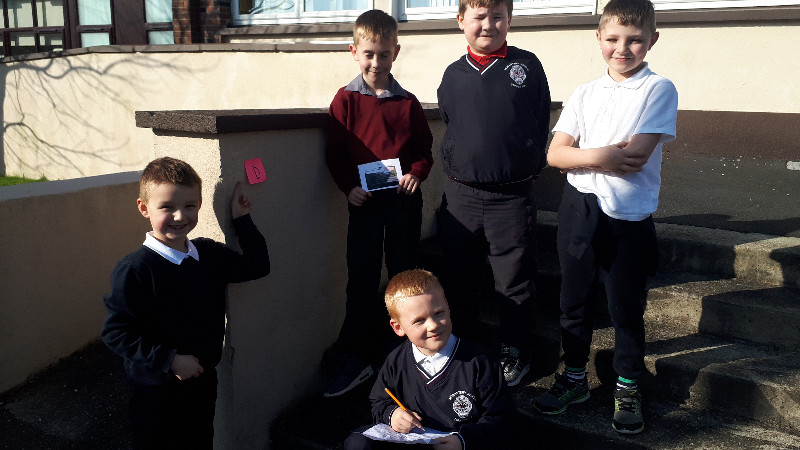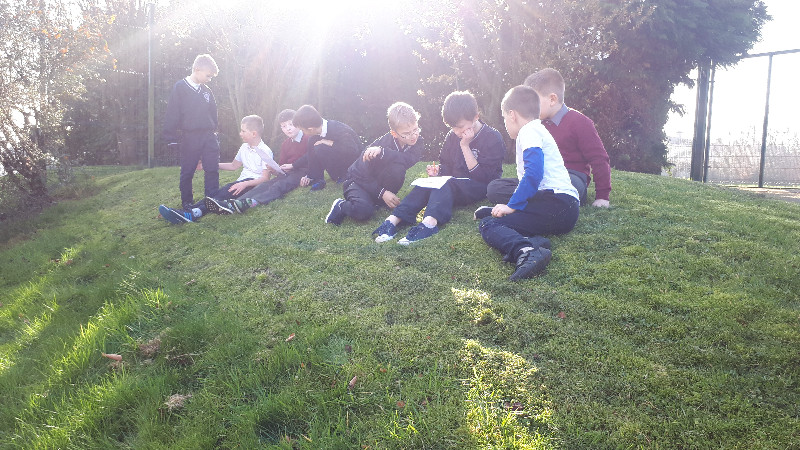 In Science the boys have been learning all about planet Earth in space. We went outside to complete some field work. The boys observed the sun rising in the East and setting in the West. From this they were able to work out all four cardinal points North, South, East and West. We also observed and recorded how our shadow changes as the sun moves throughout the day. They boys really enjoyed this lesson.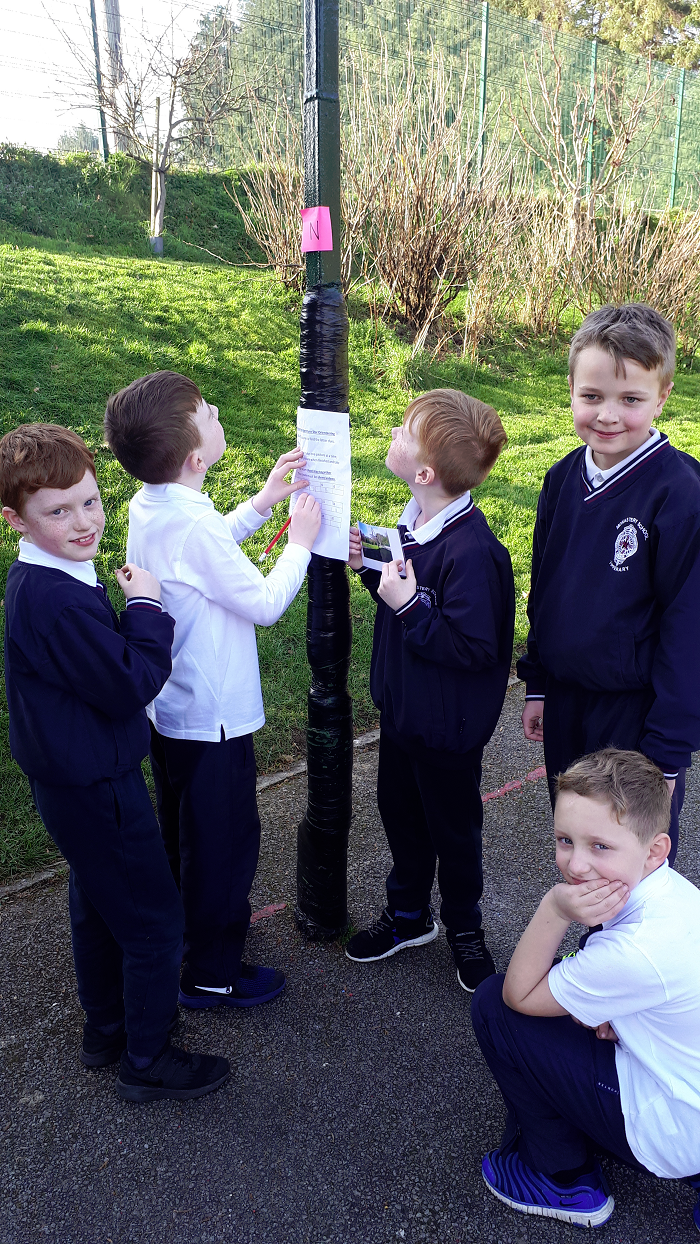 The boys in second class had a fabulous day in January when their grandparents came to school. They boys had been looking forward to the day and it met all expectations. The boys enjoyed a celebratory mass with their grandparents. They also completed an art keepsake as well as interviewing their grandparents. The boys loved having their grandparents to visit.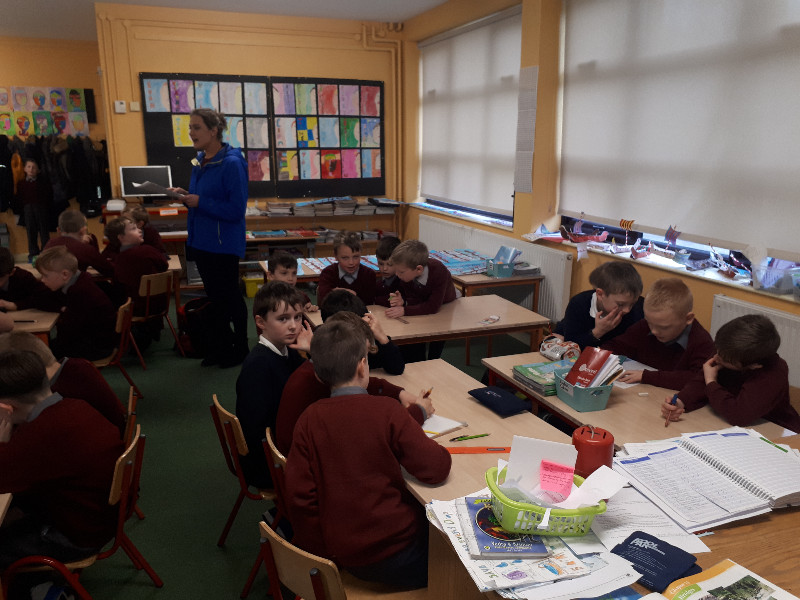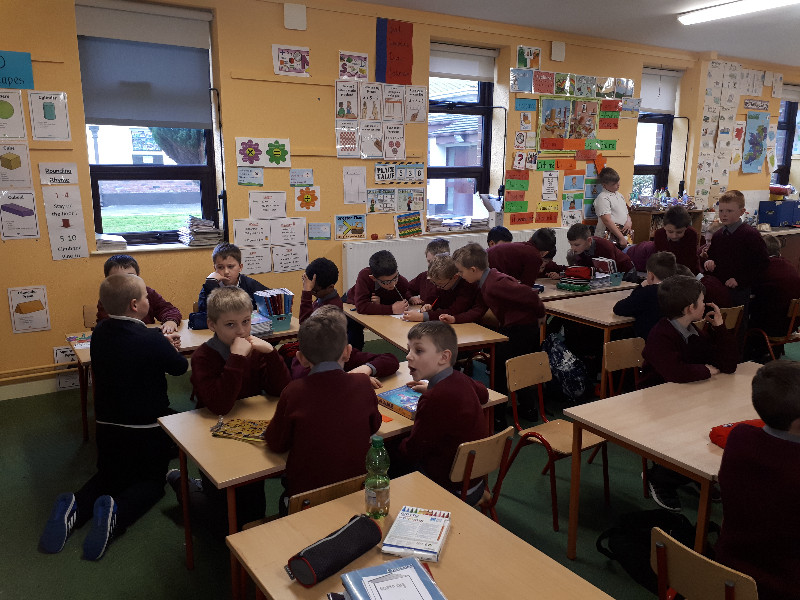 Student Council 2018/2019
Nominations, campaigns and elections took place recently and our new Student Council members have been appointed. This group will have regular opportunities to represent and voice the ideas and suggestions of all students in relation to various aspects of school life. They will also play a significant role in organising and helping with many school activities and events during the year. We look forward to working closely with our new Student Council.