Welcome to the Monastery School Website

We hope that our new website will prove to be of great benefit to parents, pupils and other interested bodies and will give a glimpse of the many and varied activities that our pupils experience during their years in our school.
Some background Information

The Monastery School is an all-boys senior primary school, catering for pupils from second to sixth class. Currently it has 190 pupils on the rolls.

School Times

School opens for reception of pupils at 8.45 a.m.
School commences at 9.00 a.m.
Junior Sos takes place 10.20-10.35am

Senior Sos takes place from 10.45-11.00am
Junior Lón takes place from 12.00-12.35 pm.

Senior Lón takes place from 12.35-1.10pm
School finishes at 2.50 p.m.

We encourage punctuality at all times.
Mission Statement

"Do not be discouraged: be sure that the good seed you have planted in the children's hearts will in time bear fruit" – (Edmund Rice 1814)

Staffing and General Organisation

Principal: Mrs. Mary Donovan.

Deputy Principal: Ms Caitriona Farrell

Second Class: Ms. Aoife McGrath

Second/Third Class Ms Mairead Mulcahy

Third Class: Mr. John Hennessy

Fourth Class: Mr Denis Wade

Fifth Class: Ms Mary Long

Fifth Class : Ms Sinead Ni Choiligh

Sixth Class: Ms. Sinead O Mahony

Sixth Class: Mr. Paudie Reale

Resource/Learning Support Teachers: Ms Caitriona Farrell.

Ms.Lisa Sheehy, Ms Jo Browne , Ms Katie Condon.

Family Liaison Teacher : Ms Rebecca Lomax

School Chaplain: Rev John Beatty

School Secretary: Mrs. Ann Ryan.

Special Needs Assistants: Ms. Mary Hewitt, Mrs. Hannah Madden, Ms Claire O Donnell.

Caretaker: Mr. Richard Donohue

Cleaning Staff : Ms Anna Mikula
Board of Management
Chairperson/Patron's Nominee: Mr. Bob Noonan.
Patron's Nominee: Fr John Beatty
Principal: Mrs Mary Donovan
Recording Secretary: Ms Caitriona Farrell
Hon. Treasurer: Mr Matt Kenny
Parents' Nominee: Mrs Ruth Kennedy
Parents' Nominee : Mr Bill Gleeson
Community Nominee: Mrs Josephine Ryan
Student Council 2018/2019
Nominations, campaigns and elections took place recently and our new Student Council members have been appointed. This group will have regular opportunities to represent and voice the ideas and suggestions of all students in relation to various aspects of school life. They will also play a significant role in organising and helping with many school activities and events during the year. We look forward to working closely with our new Student Council.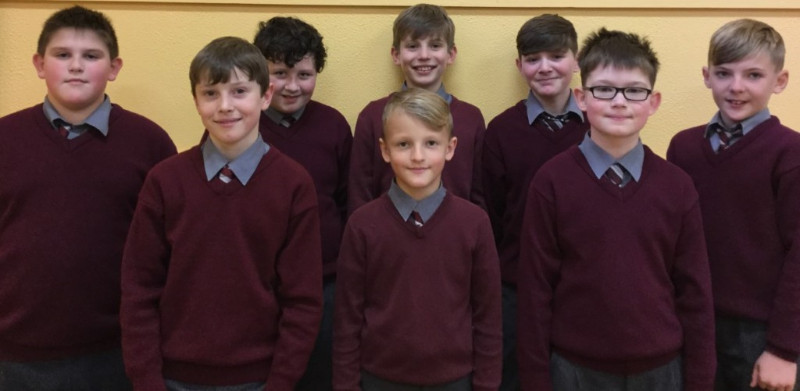 HUGE CONGRATULATIONS TO ALL OUR FOOTBALLERS - u11 "A" Champions, U13 Runners Up and to our U/11 team who narrowly lost out on a County Final Place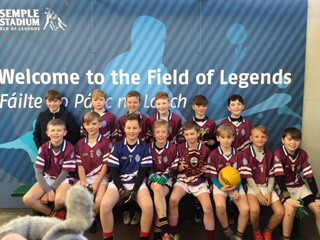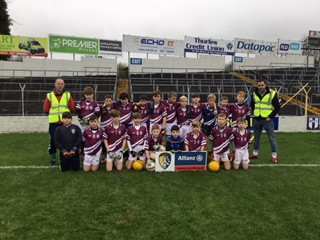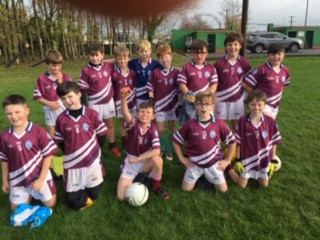 The Monastery School is very fortunate to have such an active, interested and hard-working Parents' Council. We are very thankful to them for supplying us with the following textbooks, readers and STEM resources this year.
Our Sixth class have adopted the new Irish Scheme Abair Liom by Folens this year. This new, attractive and interactive series is in line with the new Pimary Language Curriculum and feedback from the pupils and the teacher has been very positive so far . Boys in Rang II received a lovely parcel of 80 books from the Flying Start series this week. We are all eager to get our hands on these new graded readers. Finally, all classes from 3rd to 6th were presented with a STEM project box. This was just in time for Science Week. Over the coming weeks and months, pupils will be given the opportunity to design and make projects that incorporate science, maths and art along with design and technology skills. We will keep you updated on the projects we make. Míle buíochas arís to our Parents' Council for supplying us with these wonderful books and resources.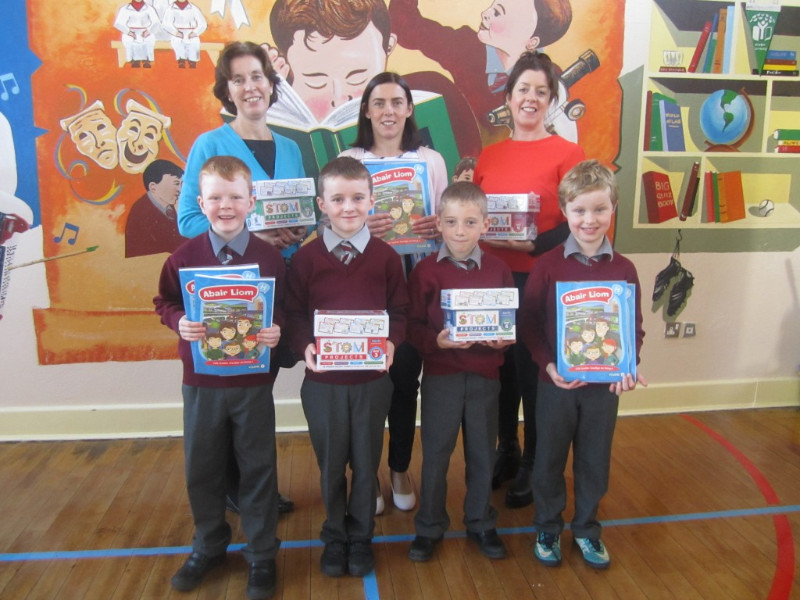 Parent's Council
Chairperson: Ms. Siobhán O Donoghue
Hon. Secretary: Ms Aoife O Gorman
Hon. Treasurer: Ms Dymphna Ryan-O Connor
Uniform P.E.
Our P.E. tracksuit is moving to a generic one comprising of a white polo t-shirt, navy round neck sweat top and plain navy bottoms - microfibre/straight-leg/no cuffs. The boys wear the school tracksuit on days that are timetabled for P.E. and also on days when they are on trips away from the school. We always encourage families to pass on uniforms/tracksuits to younger siblings. Therefore, any of our older crested tracksuits can still be worn for as long as possible.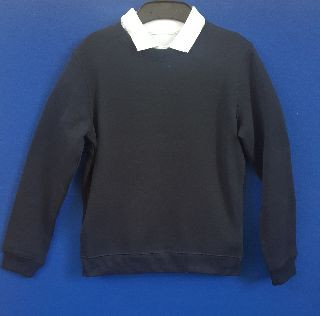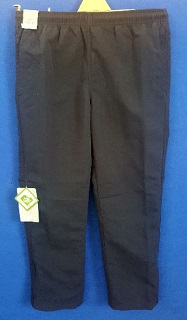 The History of our School
In The Beginning

The story of our school began with a death. In Nov. 1867 a certain Mr. Michael Coleman died in Tipperary and left £500 in his will to the parish priest of the time, Rev. Dr. Howley, on condition that he establish a school within a year in the town, to be conducted by the Irish Christian Brothers.

Negotiations with the Superior General of the Irish Christian Brothers were completed within the required time frame and 3 teaching brothers and one lay brother arrived in the town early the following year.

The parish priest guaranteed the brothes an annual sum of £140 for their support.

The Early Years

A school was established in an old 3 storey building adjacent to St. John's Graveyard on the Tipperary Hills. This had previously served as a fever hospital and also, for a short period, as a school run by The Sisters of Mercy.

The ground floor of this cold, forbidding building housed the primary school. The secondary school was on the first floor while the brothers living quarters was on the top floor. The school initially catered for 240 boys but the accommodation was extented in 1860 to 300 pupils.

Moving with the Times

Mount Sion, the new home of the brothers, was formally opened in Dec. 1931. Work began on the building of a new primary school in 1939. This cost £13,727 to build and consisted of 8 classrooms catering for 384 pupils.

Pupils transferred from the "old" Mon on the hills to the brand new building in Murgasty in 1940. The building on the hills continued as a secondary school until the move to The Abbey in the autumn of 1941.

Due to an increase in numbers, an extra classroom was added in 1967 and the school was given a make-over.

More Recent Times

A new extension, consisting of 6 large classrooms, each with its own wet area and toilet facilities was built at a cost of £400,000 in 1986.

Into the Future

Since then, many other modernisations and renovations have been carried out on an on-going basis to keep our school a modern and pleasant environment, in which our pup[ils and staff can work effectively.
Contact Us
The Monastery Primary School

Tipperary Town

Phone: 062 52656

Email:monasteryschooltipp@gmail.com